The school year has begun for most districts, and amidst the tiredness of teaching all day every day (after two years off), I have enjoyed the feeling of soaring – gliding along powered by my students, peers, friends, and family.  Oh, how wonderful to get a little help and enjoy the fruits of someone else's labor!  My teaching colleagues have been trading great lessons, tools, and positive energy, my amazing students have been working hard and fighting intimidation to ask questions, present ideas, and share a little about their personalities.  And even my kids and husband, certainly tired from their own work and school lives, have been pitching in with all of those pesky chores around the house.
Hopefully you have been enjoying the fruits of the Stroller Hikes staff's labor – we each get a lot out of getting out to exercise, explore nature and socialize – and recognize that all families need a break from inside time or at-home routines.
You might have seen remote-control planes soaring as you entered Rancho San Antonio for Rebecca's 4:30 PM Tuesday hike, this week.  The weather has been hot, but the creek still trickles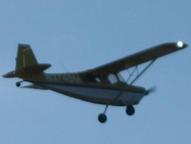 here, and most hiking is in the shade.  Paired with well-groomed trails at Rancho, it's easy to get a nice workout on this fast-paced hike, and get in some social time and fun, with other families, on your way to the farm.
If you're a Southeast Bay resident, you can enjoy a hike where hang 
gliders soar along with birds and water meets land around Sandy Wool Lake in Milpitas.  Andrea will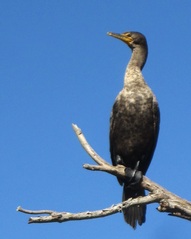 lead this wonderful Toddler Trek on Wednesdays at 4:30 PM just for another month, at which point she will be going on leave to have her second child.  If you want to help continue her hike series here, we welcome the help!  You can contact Debbie at admin@strollerhikes.com or talk to Andrea directly on one of these hikes in Milpitas.
We had a great turnout Thursday for our Toddler Trek at Alviso.  
Holly, who is train-crazy and two, felt satisfied by seeing four trains during our visit, and the older kids had a blast running ahead and exploring the bay, salt flats, and mud clods.  This is my son, Maxwell's favorite place to come.  It feels surprising, knowing that Alviso lacks conventional beauty,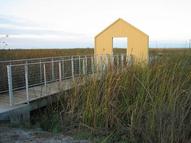 but once we arrived, it was clear why he likes it here – it's full of little "outdoor rooms" like a well landscaped yard, and he loves to play in each of them, including the old marina boardwalk, the levees, the salt flats, the beach, and the dock.
If you have a chance to make it out to Santa Cruz, join Melanie and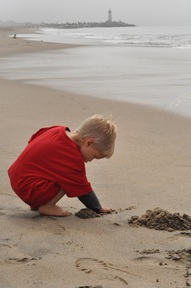 Lukas for a hike and some digging on Seabright Beach.  You can take in a dose of Santa Cruz summer weather, and enjoy the elements.  Watching seagulls soar and glide is awe inspiring, as well as realizing what life exists below your sandy feet, if you dig fast enough to find it.  Melanie has these hikes every Friday at 10 AM.
We climbed for the first time since June on Friday (picture, top left of this newsletter), and the kids experienced soaring first-hand.  It was a first time for some, and a first time in two months for others.  What is better than climbing, rolling, jumping, balancing, playing, and bouncing or drifting down on a rope managed by mom or dad?  We'll continue climbing every Friday – join us!
We hope you are able to enjoy some soaring this weekend or upcoming week, including the NEW Sunday breakfast and hike in Woodside.  See This Week's Events, below, for more information.
-Debbie, Max (6), Holly (2, a year-old photo, at top), and Andrew